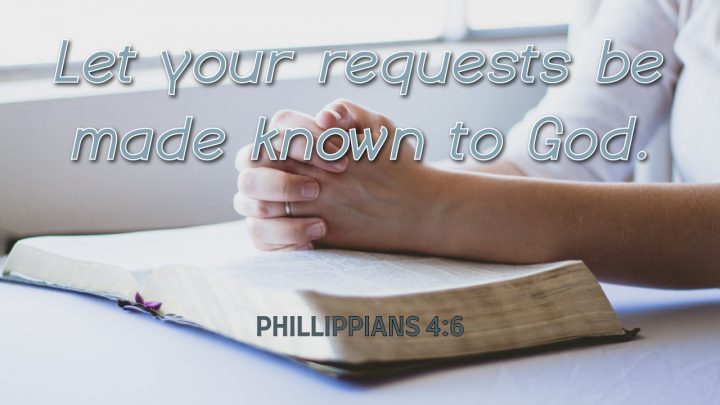 "Let us come boldly..."
"Let us therefore come boldly to the throne of grace, that we may obtain mercy and find grace to help in time of need." Hebrews 4:16.
The Bible tells us in Philippians 4:6-7 not to worry about anything, but pray about everything. With thankful hearts offer up your prayers and requests to God. Then, because you belong to Christ Jesus, God will bless you with peace that no one can completely understand. And this peace will control the way you think and feel.

We all face difficult times in our lives. Whether it is illness, financial difficulty, broken or strained relationships. By submitting prayer requests, you are giving our prayer team permission to intercede with you in seeking peace, comfort, wisdom, and strength for the people effected in your requests.
Our prayer team  cherishes the opportunity to be a small part of helping you today.  We are glad to present your prayer requests/praises to our Heavenly Father on your behalf.
The Church Prayer Ministry Team
NOTE: To ensure your prayer requests, praises, and updates get directed to the correct persons, please limit your message to a few lines. If you have multiple requests, please consider sending them in multiple messages. The system flags long messages and files them as spam. Thanks for understanding.
Submit Your Request or Praise: